Welcome to TOPS Septic Tank Service and Portable Toilets/Porta Potty serving San Angelo and the Concho Valley since 1989 !
We specialize in Septic Tank Installation and Maintenance and Portable Toilet / Porta Potty rentals. In doing so, we strive to make sure you receive the highest quality of service and and personalized care.
"We are here to provide honest and high quality service at an honest and affordable price"- Service Manager
We are always ready to answer any questions regarding your septic issues and portable toilet / porta potty  needs. We are always ready to respond and solve any problems you may have.
TOPS has been a trusted company for many Concho Valley homeowners since 1989. We are always happy to be entrusted by you, our valued customer.
Here a few reviews from valued customers who appreciate our service:
Had a last minute emergency situation with our septic tank. They were over within a few hours and the service man that came over was very helpful and knowledge about our situation. I was very grateful that they were able to get me taken care of given the day and time. I would
Definitely recommend them for septic tank needs and other services!

We had a clogged up inlet to the septic tank with water backed up into the house. My wife spoke to a TOPS Technician around 2:00 pm and he was here ready to start pumping by 4:00 pm near Christoval. The technician had the clog cleared and tank fully pumped out by 5:00 pm. He explained the problem with flushing "septic safe" towelettes and how they caused our issues. Very professional and very courteous. Thanks Tops and especially to that hard working Technician.
So give us a call today at 1(325) 651-7087 or contact us by our contact form on the Contact Us page of our site!
Check us out on Facebook and Instagram!
Also check us out on these sites as well!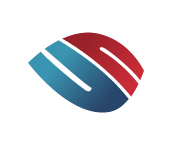 Chamber of Commerce